Download the app today, and enjoy everything it has to offer:
Download the app today by scanning the below QR code with your phone, and enjoy everything it has to offer: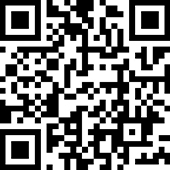 The award winning Lucky Mobile My Account app is an easy and convenient way to manage your account 24/7, wherever you are, right on your phone. What award, you ask? We're very proud to say that our Lucky Mobile My Account app has been named the best Telecommunications mobile app worldwide1 by the Web Marketing Association. So you can check your balance, monitor your usage, Top-Up your account, manage your Plan and Add-Ons, and more – and best of all, the app is free and using it does not require data.
(1) 2019 WMA Mobile WebAward for Best Telecommunication Mobile Application.
Visit https://www.mobile-webaward.org/mwa/winner.asp?eid=11837 opens in new window

2022 AVA Digital Awards Gold Winner.
Visit https://enter.avaawards.com/entry/lucky-mobile-my-account-app/ opens in new window .
What you can do with the Lucky Mobile app:
Top-Up your account with a
Credit Card, a Visa Debit Card
or a Top-Up Card

Save your credit card information

Access useful information
about our services
FAQs:
Do I need a separate password and username for the app and My Account?
If you are on the Lucky Mobile network, your device will recognize your phone number and grant you immediate access to the app – no username or password needed. If you are not on the Lucky Mobile network, or you want to manage a different Lucky Mobile account with the app, you can use your My Account credentials to access the app. Haven't signed up to My Account yet? Sign up for My Account now.
Do I need data to use the app?
No. The app is free, and using it doesn't require any data. Please note that the initial download of the app requires data. We recommend that you connect to a Wi-Fi network to download the app if you don't have data in your Plan.
What if I want to do something the app doesn't do?
Should you wish to make a change to your account that is not supported by the app at this time, you can log in to My Account. Check the list of your Self serve options.
To use the Lucky Mobile My Account app, you will need:
A smartphone capable of downloading the app.

Android smartphones with Android 6.0 or higher
iPhone with iOS 9.0 or higher

A valid Lucky Mobile account.
Looking for more cool apps to get the most out of your iPhone? Check out these great apps opens in new window .
Manage Your Account 24/7
Check your balance, Top-Up or update your Top-Up options, and much more.