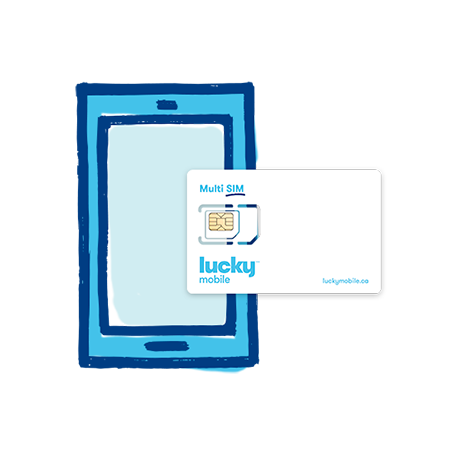 Multi SIM Card
To bring your own phone, simply get a Lucky Mobile SIM Card and get it delivered free of charge within 3-5 business days (please note: due to COVID-19 shipping may be delayed). Our SIM cards are compatible with just about any phone – check if your device is compatible.

For a limited time, get 50% off your SIM card when you buy it online.


$10
Buy now
Other ways to shop
Find a Store
Already have a Lucky Mobile SIM Card?
Choose a plan that fits your needs and activate now.
Activate now
See our Plans
You may also like